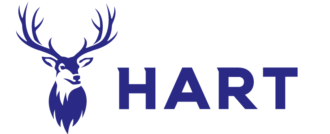 Sector: Private Security and Risk Management
Head Office:
Hart Integrated Solutions,
2401 Fortune Executive Tower,
PO Box 643622, Cluster T,
Jumeirah Lakes Towers,
Dubai, UAE
Tel: +971 4 43 60 300
Email: info@hartinternational.com

Hart
The founding company of the Chelsea Group, Hart is an internationally recognised risk management company that delivers innovative, integrated security solutions in complex areas across land, sea and air.
Established by Lord Westbury in 1999, Hart combines an impressive level of military experience with commercial understanding and expertise. With operational experience in 25 countries, it has an excellent record of compliance and successful delivery all over the world.
Hart is proud to be known as a client-focused company that has provided extensive security services and products to many private, public and NGO sectors in challenging environments with exceptional results. To clients, Hart is a successful business enabler with an ability to operate in both developed and developing markets.
Security solutions include:
Risk Management, Physical Security (static and mobile), Maritime Security, Aviation Security, K9 Services, Specialist Training, Project Support, Technical Design, Event Security, Superyacht Security.
Sectors served:
Diplomatic, Defence, Extraction Industry, Critical National Infrastructure, Construction, Media, NGOs and IGOs.
Statement of Conformance:
Hart will operate in conformance with:
International Code of Conduct for Private Security Service Providers (ICOC);
Montreux Document On Pertinent International Legal Obligations and Good Practices for States Related to Operations of Private Military and Security Companies During Armed Conflict;
Guiding Principles on Business and Human Rights; Implementing the United Nations 'Respect, Protect and Remedy' Framework 2011;
Additionally, the Company participates in the UN Global Compact and adheres to the Voluntary Principles for Security and Human Rights.
Hart is also a signatory of the Women's Empowerment Principles (WEPs)

1999
The year that Hart was founded

1 billion
Value in dollars of contracts successfully delivered by Hart

52
The percentage of Hart local national employees