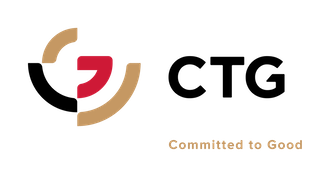 Sector:
Specialised Humanitarian Human Resources
Head Office:
2401 Fortune Executive Tower,
Jumeirah Lakes Towers (Cluster T),
PO Box 39074, Dubai,
United Arab Emirates
E-mail:  enquiries@ctg.org
CTG
CTG is a specialist Human Resources provider offering a rapid and cost-effective service for development and humanitarian missions. A pioneering private sector company set up in 2006 specifically to staff humanitarian and development projects, CTG has worked in more than 25 fragile and conflict-affected countries and has placed more than 20,000 staff in humanitarian roles around the world.
Providing people solutions that enable change, CTG staff range from air-drop coordinators in South Sudan, Monitoring & Evaluation consultants in Somalia, and de-mining team leaders in Mali to engineers in Gaza to election monitors in Iraq, and infectious disease experts in Sierra Leone. 92% of staff are local nationals whether it's drivers, mechanics, vaccination mobilisers or M&E specialists.
Over the years, CTG has built up extensive grassroots networks and is able to operate in high-risk areas and deliver exceptional duty of care to staff. Their world-class HR technology combined with a partnering approach with client HR and support teams results in staffing solutions that are ideal for high-risk environments. CTG's head office is in Dubai with in-country management teams across Africa, the Middle East and South East Asia.
Find out more about CTG's areas of operation here.
Services include:
Recruitment Sourcing, headhunting, vetting and presenting best-fit candidates to clients
Vetting Screening for education, qualification, work experience and any known watch lists
Administration Ensuring the correct approvals, records and documents are all in place and regularly audited
Personnel Management Handling of performance issues, terminations, role changes and all legal matters
Deployment Arrangement of all travel logistics from visas to flights to airport pickups and transit
Contract Management Providing compliant legal agreements which protect staff whilst providing flexible solutions
Payroll Service Preparation and payment of salaries and fees through multiple channels; handling of complex banking and money-transfer relationships
Automated HR In-house staffing tech that streamlines core HR functions such as timesheets, leave management, expenses, payroll and approvals called Tayo
Duty of Care Protecting our staff and minimising risk through our insurance, crisis management, security, tracking and monitoring, emergency response plans and staff training, as well as CTG Wellbeing
Shared Value
With CTG standing for Committed to Good, the company is dedicated to sustainable business and helping deliver the 17 Sustainable Development Goals (SDGs), with a focus on SDG5 (Gender Equality), 8 (Decent Work and Economic Growth) and 16 (Peace, Justice and Strong Institutions).
The company's initiative Female First, created in 2017, pledges to create job opportunities for women in conflict-affected countries with a goal to bring the number of female staff in CTG's field operations to 30% by 2030. A goal that they have already reached in 2022.
In partnership with their clients and other local stakeholders, CTG aims to balance the gender scales in humanitarian employment and change lives through developing expertise at an individual, enterprise and community level throughout its countries of operation.
Read CTG's latest Sustainability Report here.

25
Countries CTG has operational experience in

20,000
Number of consultants CTG has deployed

40700
Number of staff in CTG's database