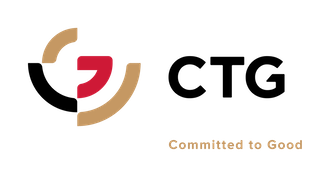 Sector:
International Humanitarian Support
Head Office:
2401 Fortune Executive Tower,
Jumeirah Lakes Towers (Cluster T),
PO Box 39074, Dubai,
United Arab Emirates
E-mail:  enquiries@ctg.org
CTG
CTG provides unique support to the humanitarian and development community in fragile and conflict-affected countries, specialising in the rapid mobilisation and management of skilled and unskilled personnel ranging from doctors to drivers, engineers to administrators. They have established reliable operations and strong local networks in the world's most challenging environments.
Established in 2004, with Headquarters in Dubai and their Africa Support in Nairobi, they have grown from a solely Afghanistan-focused company to serving clients in over 24 fragile and conflict-affected countries in Africa, Central Asia and the Middle East.
CTG offers a unique, specialized and unrivalled range of managed services – underpinned by their access to high-quality national and international consultants – identifying risks, solving problems and offering tested and proven solutions based on experience in fragile and conflict-affected country and disaster environments. Their key strengths are their established grass-roots networks and the ability to mobilise projects at speed.
Their experience covers a wide range of humanitarian and development work in emergency situations including: running Ebola Treatment Clinics (the CTG team of Ebola fighters was included in Time magazine's 'Person of the Year' awards 2014), distributing food and managing fleets traveling to otherwise in-accessible areas, monitoring and evaluation projects, fair and equal election campaigns, as well as building schools and roads, and more.
Providing staff, systems and in-country management, which enable rehabilitation, reconstruction and redevelopment, CTG enforces the highest ethical standards at all times, while also ensuring the safety and provision of duty of care is extended to all those they are charged with servicing.
CTG supports the United Nation Global Compact Principles, addressing the 17 Social Development Goals (SDGs) through impacts, outputs and outcomes engaged by thousands of our deployed consultants, and is a supporter of the Business For Peace initiative.

25
Countries CTG has operational experience in

10125
Number of consultants CTG has hired

21000
Number of staff in CTG's database