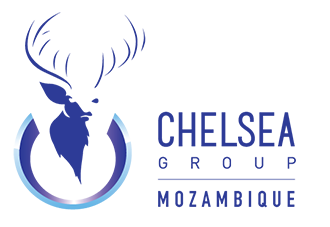 Sectors:
Security and Risk Management, Construction and Property Development, Mining, Transport, Telecommunications, Energy, Agriculture, Tourism
Head Office:
Maputo, Mozambique
Antonio Simbine Street, 211
Tel: +258 21 492167
E-mail: 
Office.mozambique
@chelseagroupworldwide.com
admin.mozambique
@chelseagroupworldwide.com
Chelsea Group Mozambique
Chelsea Group Mozambique (CGM), is a majority female-owned Mozambican security company headed up by Hilaria Nchumalia. It provides multi-sector security and related services offerings in Mozambique to multiple industries and sectors (mining, O&G, maritime and shipping, hospitality, construction, financial services etc).
CGM brings international standards and quality assurance, including strict adherence to FCPA, Bribery Act and other fiduciary legislation and ISO accredited services, to the Mozambican market; often an issue when using local or regional service providers.
All of the Mozambican operations are overseen by a globally experienced international management team that leans on the expertise and capacity of the Group to ensure the provision of high quality security services.
Services include the provision of integrated non-technical (physical) and technical security, proven high quality remote site solutions, water treatment capabilities and general supply chain management support in remote locations.
Other current projects include developing affordable housing projects for veterans, commercial property developments, port management and fisheries protection, mining, as well as tourism projects.
Governance & Compliance
Chelsea Group Mozambique is committed to complying to the highest ethical standards and also encourages feedback on business operations. The company adopts a zero-tolerance approach to bribery and corruption, and all matters of compromised integrity are to be reported. For more details on the CGM Whistleblowing Policy click here. For more information about CGM's Grievance Policy click here. For more information about CGM's Privacy Policy click here. 
Any whistleblowing reports or grievances can be directed to the administration team on office.mozambique@chelseagroupworldwide.co.mz 

150 000
The number of houses being built with the Mozambique Ministry of Veterans.

6 000
Families that will benefit from this development, which will be replicated around the country.

7
The number of International Major Navigation Lines that will be serviced by the new Dry Port being developed by CGMoz in Beira on over 39 600m2.