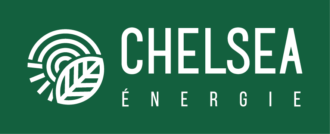 Sector: Operations and Maintenance (O&M) to Power Plant Operations in Africa
Head Office:
Crystalserve Business Center 3rd Floor
Spyrou Kyprianou 65
Mesa Yeitonia 4003,
Limassol
Cyprus
Tel: +357 258 79682
Chelsea Énergie
Chelsea Énergie is an operations and maintenance (O&M) company that supports power plant operations in Madagascar, with capacity to support operations in East Africa and Francophone African countries.
Operation & Maintenance (O&M) is one of the most critical factors that drives a power plant to realise projected revenues. The company optimises clients' power plants to produce the maximum amount of energy.
Chelsea Énergie provides international expertise at every stage of the project lifecycle: from feasibility, development, pre-construction, construction, operations to re-powering, and through all elements of due diligence, which is not readily available in the territories where we operate.
Project example:
Chelsea Energie is supporting an existing power plant in Madagascar, returning its power generation from 10MW (current production) to 40MW.  Our staff will then conduct the overhaul of 8 client engines returning and securing the future provision of 114MW to the Madagascar grid.
In conjunction with this, Chelsea Énergie will support the installation of 50MW of solar power over the next few years, as well as the installation of other renewable power sources in Madagascar.
Services delivered:
Regular maintenance checks and periodic technical servicing according to equipment specifications.
Mobile service team for emergency and restoration works.
High Voltage Systems Management.
Development of operational schedule of a station's maintenance service.
Status monitoring and durability checking for metal framework elements.
Supply of components and spare parts, required for complete and maximally fast recovery of a station's operational readiness.
Diagnostic testing of all equipment, installed on a station, as well as of its separate components (solar modules, invertors, power converter and so on).
Analysis and fastest possible detection of probable causes for performance degradation.
Full range of installation, start-up and commissioning works.

26.9%
Percentage of population in Madagascar that has access to electricity (World Bank Study, 2019)

50MW
Chelsea Énergie plans to support the installation of 50MW of solar power in Madagascar

1000
Training sessions planned to benefit 1000 Malagasies