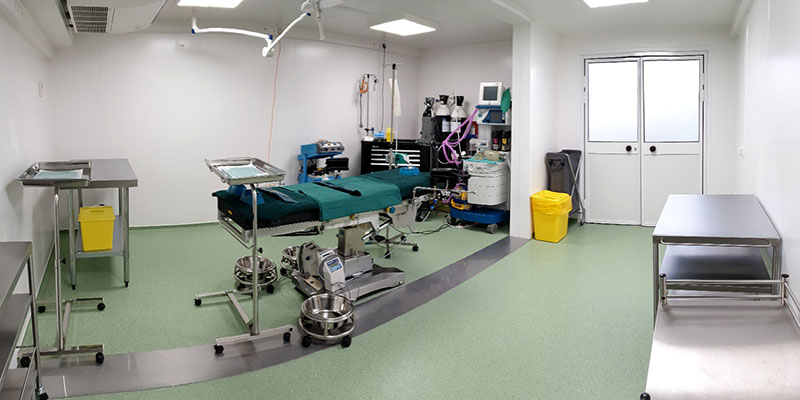 Medical insurance packages for work or travel to hostile environments are not easily available, so to have a hospital that offers quality medical care within your camp of choice in Somalia's AAIA zone, is not only unusual, but the peace-of-mind factor it offers, is invaluable.
This is the case for residents, staff and visitors at Chelsea Village, where Medical Support Solutions Ltd (MSS) have set up the first independent, commercial, privately funded medical treatment facility available to the international community within the airport compound. The facility operates on a membership basis with preferential rates for residents of Chelsea Village.
The facility is designed to provide primary healthcare, outpatient consultations, hygiene and preventive medicine for people living and working within AAIA, and expats evacuated from outside the AAIA.
In addition, the hospital also provides triage and resuscitation, advanced life support, emergency surgery, intensive care (ICU), post-operative management and treatment and holding of patients until they can be evacuated or returned to duty.
There is an advanced life support ambulance service providing paramedic response within   AAIA. The ambulance is equipped to manage 2 ICU patients.
Whether it's a check-up, routine, elective or life-saving surgery, the multinational clinical team covers clinical disciplines that represent everything between Damage Control Resuscitation and Surgery to general day-to-day medical care.
Modelled on the NATO Role2+ or UN Level 2 standard, the facility offers an impressive list of features and services that includes:
A surgical facility equipped to European standards. Positive pressure in the OR complex is maintained by a four stage air treatment system including HEPA filtration
In-house sterilisation A dispensing pharmacy A clinical laboratory with extensive testing capability
An Intensive Care/High Care unit with the capacity to stabilise and hold patients until MEDIVAC or return to duty
US/European standard emergency Blood Bank, comprised of fresh and freeze-dried blood products.
General ward admissions
Digital X-ray and Ultrasound imaging
Chelsea Village in Mogadishu is proud to have a medical facility like no other which means that visitors are in the hands of experienced medical experts that have a long history of working in Africa under challenging environments. In fact, the critical care patient model used by the MSS for this facility is not only based on medical facilities worldwide but periodically reviewed and adjusted to remain aligned with current evidence-based clinical practice guidelines. For specialist treatment not available at the facility patients are sent to appropriate referral centres abroad.
Chelsea Village is part of the Chelsea Group, a dynamic family of companies.