When Ian Rivers set out to sea in May this year, his eyes were set on something seemingly impossible. A solo, unsupported row using just a sextant and the stars to navigate a 3100 nautical mile journey between New York and the Scilly Isles. A world record first, Ian was determined to make history, displaying a degree of resilience and endurance that is hard to come by. On the 23rd of August and after 85 days at sea, Ian defeated all odds. Motivated by his ambitions to raise funds for two initiatives close to his heart, as well as his drive to set a world record, Ian achieved what he had worked so tirelessly for, sailing into the Isles of Scilly to be received by a jubilant crowd of supporters. The Chelsea Group came on board as a platinum sponsor just after Ian set sail, and have been following his story ever since.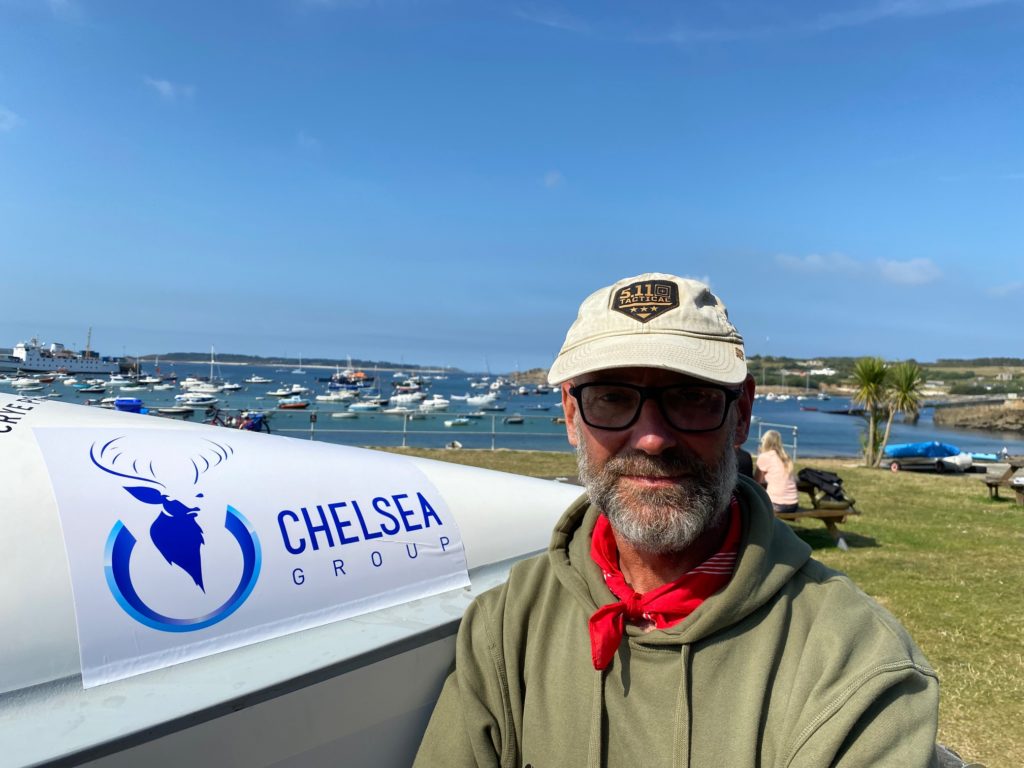 Ian is happy to be back on land after 85 days at sea 
An SAS veteran, Ian is no stranger to navigating tough situations. The 55-year old, who hails from Hereford, UK, has single-handedly escaped Syrian kidnappers in the desert as well as traversed all the major mountain ranges, deserts and oceans around the world since retiring the Special Forces. When asked about what inspired him to take this challenge Ian said, "It was a personal challenge that I knew would test me both physically and mentally to the limits and beyond. This particular route would be a world first, and a record. Records are broken, but no one can take being the first away from you." 
Crossing the North Atlantic was not without its difficulties. Although Ian was generally on track and in constant communication with his land team, he often encountered turbulent conditions, from harsh weather conditions to poor signal. He capsized a total of three times during the trip, with a force 10 storm even causing his boat to fill up with water and his maps and some communication devices destroyed. Not forgetting the broken ribs and chest infection for Ian himself.
"Records are broken, but no one can take being the first away from you." – Ian Rivers 
Despite this Ian can't describe any specific low points. "There were no real low points," he says. "I loved every minute, including the capsizes and repairs (all part of the challenge). For me the highs were the summer solstice and getting a celestial reading on the sun at it most northerly point in the year. Whales swimming alongside Sentinel was always a treat." Acclimatising back on land will be challenging but he looks forward to relaxing and getting his muscles geared back up for standing and walking after months on his small rowing boat.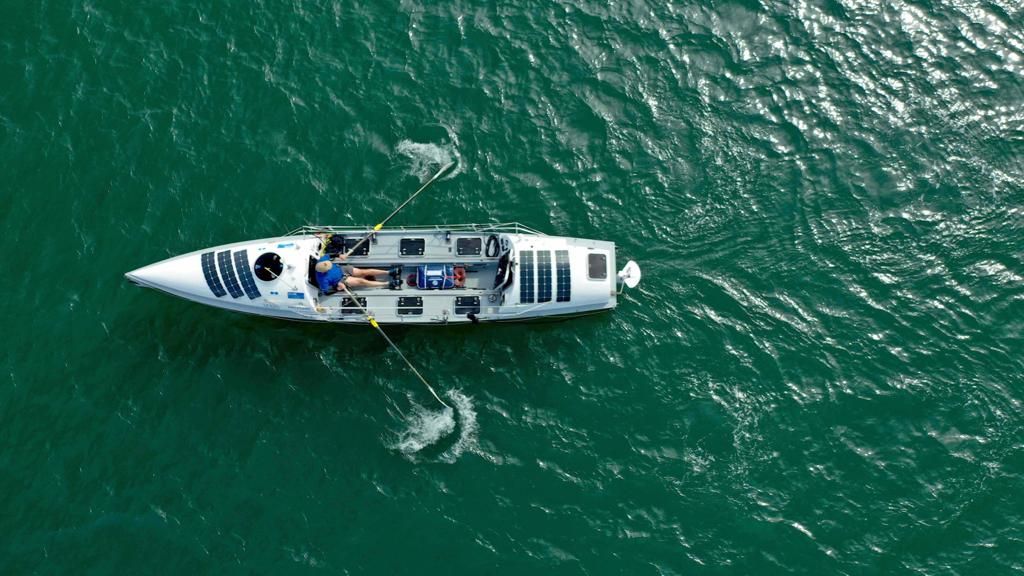 The Rossiter Ocean 2 named Sentinel, after the SAS mental health initiative 
The fundraiser driving Ian's spirits is a £500,000 goal for St Michael's Hospice and the SAS Regimental Association's Sentinels programme, or SASRA. At Michael's Hospice is a community initiative servicing Ian's hometown in Hereford while SASRA focuses on mental health support and awareness for veterans. Two initiatives close to Ian's heart, he believes that, "Charity starts at home. In this case, the two charities are personal to me and I felt the adventure would be a good vehicle to help raise funds for them."   
Ian plans to continue raising money for his charities over the next few months and will be giving inspirational talks at schools and businesses. If you would like to help Ian reach his goal amount, check out his fundraising page here:
For more information on Ian and Row Sentinel visit the website here.