In developing and post-conflict areas, the involvement of women in the workplace lowers drastically.
Yet, we know that the participation of women across all facets of society, including the workplace, is central to realising gender equality and creating more peaceful and prosperous countries.
CTG launched Female First in 2017 to balance the gender scales and improve women's access to decent work opportunities in the humanitarian and development sectors.
CTG's Female First Pledge:
By 2030, 30% of job roles will be represented by women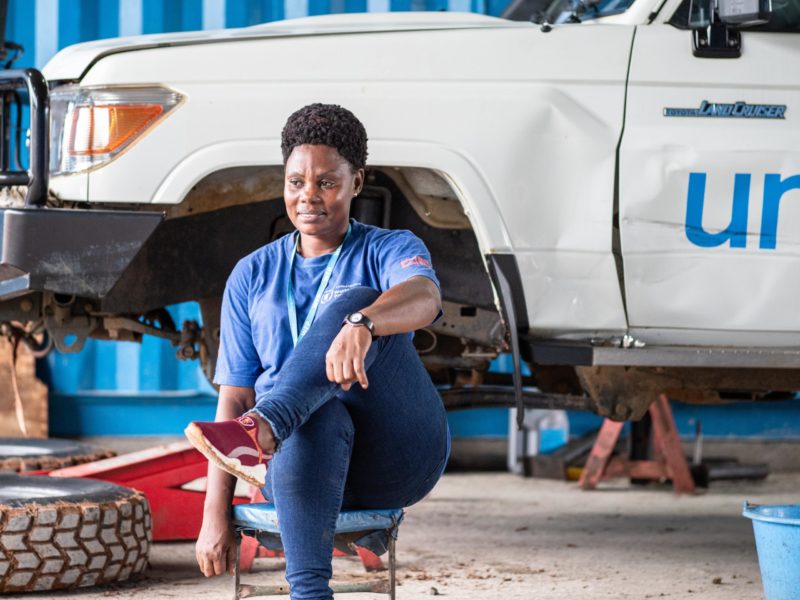 How does CTG do it?
Source, Submit, Select
CTG are expanding the number of qualified female candidates on its database through outreach campaigns, increasing the number of women who are shortlisted for positions and advocating to its clients the importance of hiring women.
Train and Partner
CTG's goal is to unlock conscious and unconscious bias around women in the workplace in conflict settings and to better prepare women for the workforce. Expert staff at CTG are developing the Committed to Good Curricula, a bespoke training programme covering a range of topics, such as employability skills and gender bias.
Women In Aid: Internship and Mentorship Programme
This programme works with young women in conflict-settings to provide tangible experiences and mentorship opportunities to enable them to develop successful careers in the aid and development sectors and beyond.
Women's Empowerment Principles
CTG aims to implement all the seven principles across its internal operations and advocates for the adherence of the Women's Empowerment Principles in the wider business community.