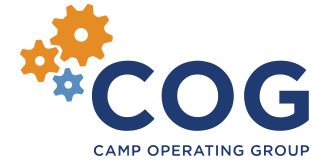 Sector: Remote Site Specialists
Head Office:
Mogadishu, Somalia
Phil Mawer, General Manager
Tel Somalia: +252 617722403
Tel Dubai: +971 44360374
Tel UK: +44 2030213402
E-mail:  cv.manager@thechelseavillage.com
COG
The Camp Operating Group, COG, is skilled in building and managing camps in challenging environments. They create fully operational, secure and comfortable camps to the highest of possible standards. Adept at problem-solving, their team has years of experience operating in remote sites and complex environments. COG provides the necessary life support for discerning clients from catering to communication and can provide these services anywhere in the world.
Setting the Standards
COG's flagship project is Chelsea Village. This secure and comfortable camp in the MIA zone in Mogadishu can host 152 guests with phase two bringing more amenities. Chelsea Village is highly regarded thanks to the calibre of accommodation, the level of security and the very good food (with fresh fruit and vegetables imported from Kenya and Europe).
COG currently employs 35 expatriate staff including management, supervisory, tradesmen and guards and 28 local cleaners, watchmen and kitchen staff. They have a policy of ensuring local communities are part of a sustainable company.
COG's Unique Offerings
COG can rightly claim to be unique within the remote camp management industry in being able to offer the design, build, installation and management of the camp without the need to sub-contract any part of the process.
All the accommodation units and the water process plant are custom built by companies within the Chelsea Group. During construction, commissioning and through to the running of the camp, the location can also be guarded by Chelsea Group security company Hart. The benefits to the client of COG's approach are multiple in that they are provided with a truly custom built camp and a bespoke management service.
COG can offer the same high levels of service to other existing camps and have the ability to set up and manage new camps where required.
Other Services Offered by COG
COG Catering Services
COG's chefs are hand-picked not just for their proven ability and passion for cooking but also for their experience in extreme environments. All have served in Iraq, Afghanistan and/or across the African continent. They are used to emerging from a bunker after an attack and still getting a 3 course meal with at least three options out on the service line in time for lunch or dinner.
COG Construction and Recycled Container Conversions
COG has a superb expatriate construction and maintenance team who built Chelsea Village and continue to expand it. COGs technicians can design and convert fully insulated sea containers that can comfortably accommodate up to five work stations. COG offers these services to companies that require additional space on their own camps be it offices, en-suite rooms, gyms, recreation centres or ablution blocks. Furthermore these custom built containers can be bought, rented or, if the client provides the containers, converted to order.
Cognitive Creative Design
Cognitive Designs is COG's in-house design function led by our own interior designer. Uniquely, Cognitive Designs can assess a client's existing facility (be it a dining room, recreation room, bar area or accommodation units) and propose design changes to significantly enhance the comfort of that space and increase residents' enjoyment of it. Cognitive Designs can bring a little bit of home into your compound and take out the 'sterility' that is so often prevalent on remote locations.
COG is a subsidiary company of Enigma Alliance.

0
Bottles of water you'll drink while staying in Chelsea Village, Mogadishu. The water is purified to European drinking standards, straight from the tap.

35
The team of staff at Chelsea Village, from guards to caterers, housekeeping and maintenance, ready to serve their guests.

152
Custom built rooms at Chelsea Village designed for your comfort and safety.